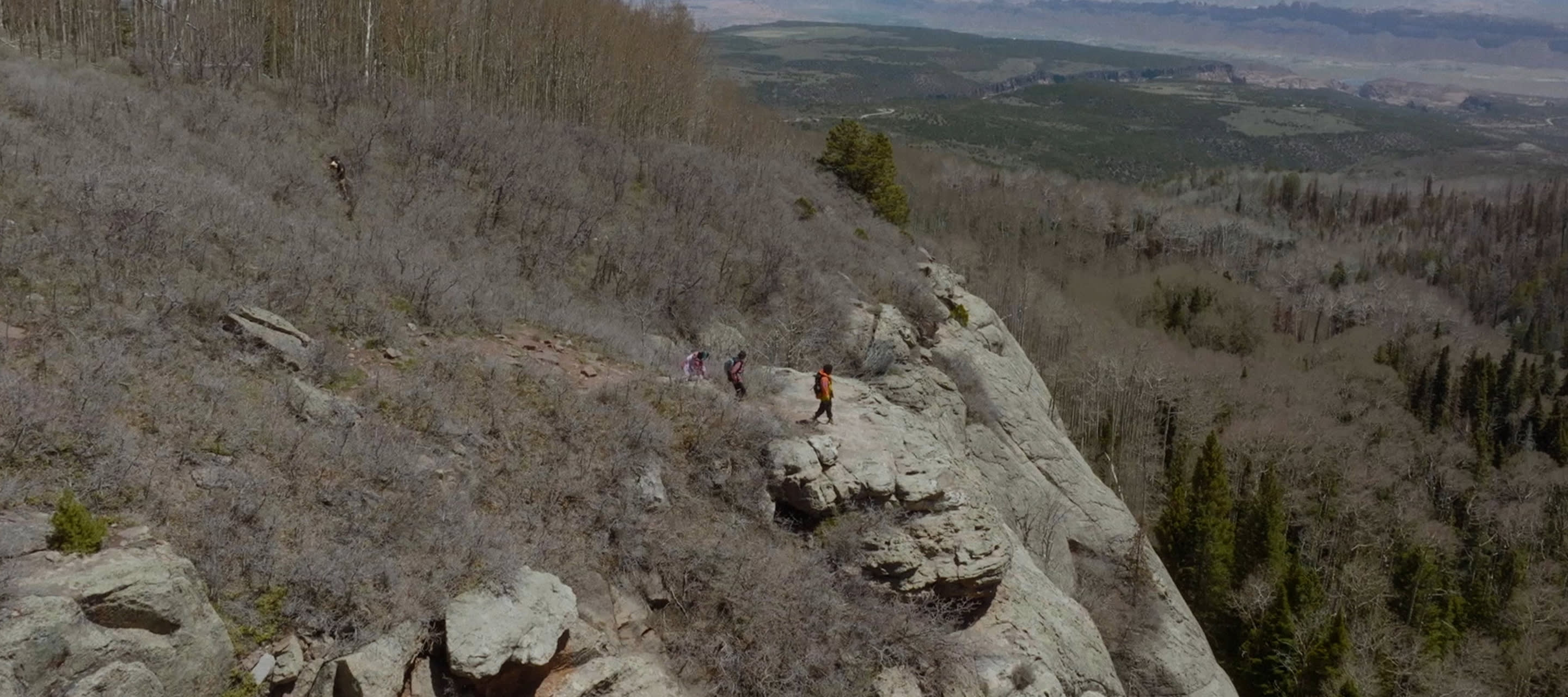 UNITED BY SUMMITS
Up mountains or in cities, summits are everywhere.
Let's find yours.
WHAT'S YOUR DREAM SUMMIT?
Whatever your summit looks like, this is your chance to go for it. adidas TERREX will help 3 people or communities realize their summit projects with expertise, support and product. Tell us your dream and we can can help you achieve it.
HOW TO APPLY
To apply, simply describe your idea. If it's selected, you'll have a chance to share your vision in more detail with a video. We are looking for ideas in three categories: COMMUNITY, SUSTAINABILITY, and ADVENTURE. Winning summits will be filmed as part of the United by Summits campaign. Applications close: 14th October 2022.
UNITED BY SUMMITS STORIES
Watch all chapters to see how our heroes discovered their personal summits
Nature is for everyone. The outdoors is the best place to reach your true potential, connect with your community and show the environment some love. Whatever your dream adventure looks like, we could help you get there.
United by Summits
It's time to get real when it comes to summits with adidas TERREX. They can happen everywhere in nature. Not just at the top of a mountain. The moment you discover something new, break through a barrier or connect to the natural world, you've reached a summit. Because nature is for everyone, and the
outdoors
is the best place to reach your true potential, connect with your community and show the environment some love. So whatever your dream adventure looks like, this is your chance to go for it. United by Summits from adidas TERREX tells the stories of the legends who have reached new peaks. Such as Caja Schöpf and Raphaela Haugh who discovered the liberating power of being free in the great outdoors in our Snow story. Or Adaptive Climbing Group whose summit in Climb is about accepting who you are and standing by it. Then there's Lise Billon & Melissa Le Nevé whose Mountaineering story proves that the deeper the friendship, the more meaningful the summit. Not forgetting the amazing city folk at Camp Yoshi who found growth by venturing outside of their comfort zone in City & Hike. The humbling future role model to BMXers everywhere, DeMarcus Paul, found the value in finding family in your community in our Bike story. Then finally, Ruth Croft, Lu Yangchun & Eliza Zheng embarked on a peak towards continuous improvement in our Trail Running story. Individually, their stories of reaching new summits are inspirational, but together, it shows that we are all United By Summits. All we have to do is try something new as we submit ourselves to the natural world.
* NO PURCHASE NECESSARY. Applicants must be at least 18 (and legal age of majority) and resident of an eligible country and meet all other eligibility requirements. Prize value 1000€ (retail value) in product and the opportunity to have adidas tell your Summit story in the adidas TERREX United By Summits campaign. Apply by 14 October 2022 at 23:59 (UTC). Additional financial or in-kind support for Summit goal may be offered by adidas and subject to a written agreement signed by adidas and winner. Winners are responsible for obtaining all necessary permits, permission and clearances for their individual Summit goal. Winners must meet all prize acceptance requirements including but not limited to signing standard terms for appearing in advertising campaign and release of liability.
Click here for all Terms and Conditions, judging criteria, eligible countries and all prize details
.