FREE DELIVERY OVER €25 & 100 DAYS FREE RETURNS
"Some people think I am a shoe."
Stan Smith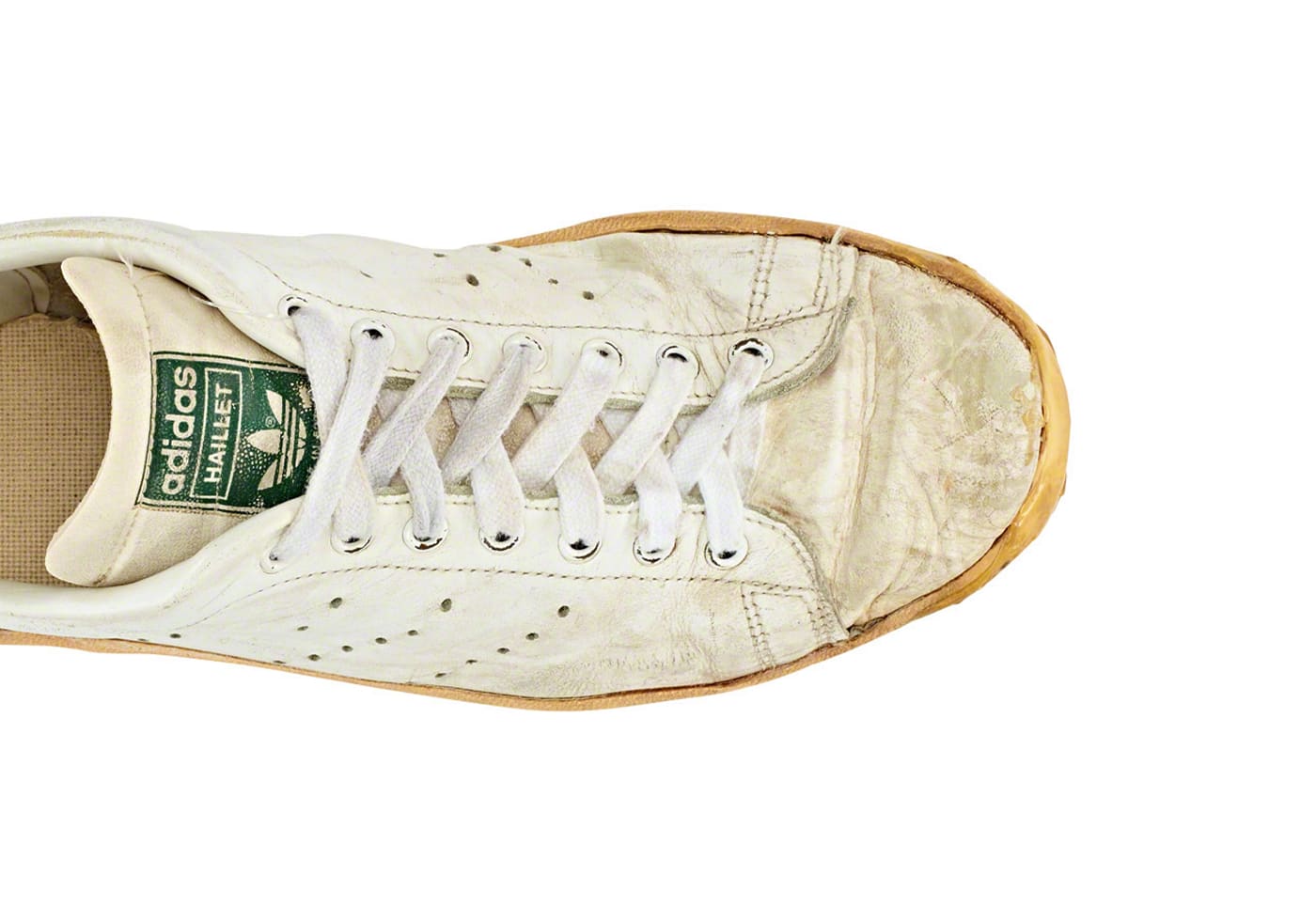 The Stan Smith model wasn't always called the Stan Smith. In fact, the eponymous silhouette was first named after French tennis star Robert Haillet. Haillet's shoe ushered in a new era of tennis footwear, becoming the playing shoe of choice for players worldwide—including rising star Stan Smith.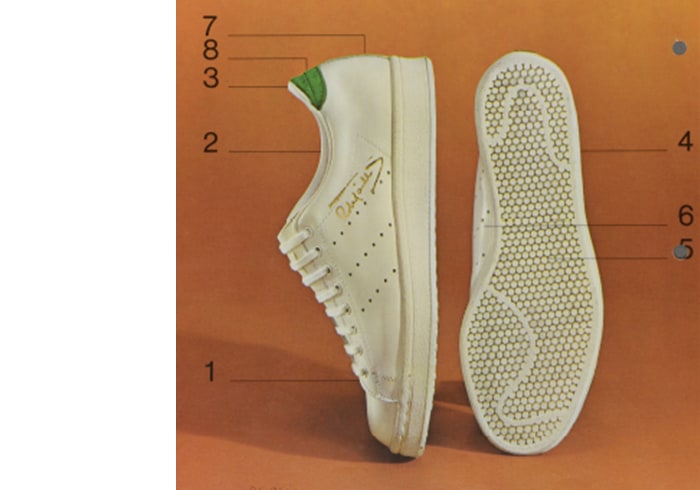 Smith would go on to win the 1972 Wimbledon Grand Slam and become the new ambassador for the Haillet shoe. Soon after, it became so synonymous with Smith that it would take on his name. And soon, a classic was reborn.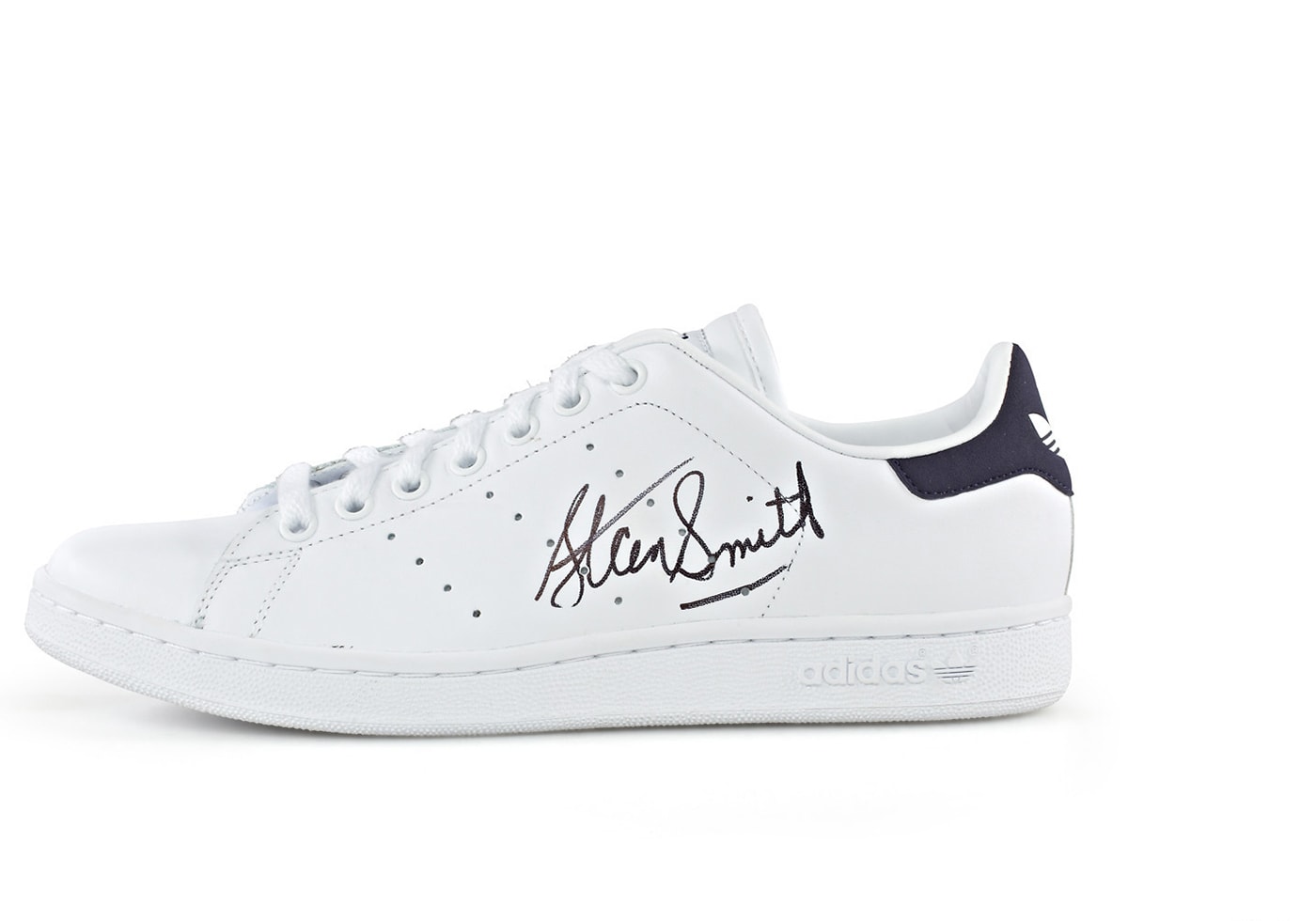 Now worn over four decades, Stan Smith has become a worldwide sneaker staple. The classic silhouette has been chosen for numerous high-profile collaborations, from Pharrell Williams to Raf Simons.
Stan Smith
A style icon since 1972, the Stan Smith has a timeless appeal that unites generations and nations. With its clean, elegant lines and crisp white finish, this shoe radiates clubhouse style and has become a classic on both the court and the street. Updated to fit in with a busy modern lifestyle, Stan Smith shoes offer essential comfort and durability. They'll never go out of style.
Wear the iconic Stan Smith silhouette
Named after the legendary 1970s tennis star, the adidas Stan Smith has become just as much of a celebrity in its own right. Retaining the clean, minimalist silhouette of the 1972 originals, the low profile is the very definition of stylish, while leaving nothing to be desired in terms of support. Inspired by retro tennis and polo style, adidas Stan Smith is a simple, regular-fit shoe that provides instant comfort for being on the move all day long. Details such as the perforated 3-Stripes, classic lace closures and additional colour choices on certain models will make sure you're always on trend. The international choice for breezy, minimalist cool, a Stan Smith shoe radiates effortless elegance. The perfect finishing touch to any look.
The strength of the performance is in the detail
Underneath the supple leather upper of the Stan Smith, you'll find soft cushioning for optimal balance and durability. The addition of the OrthoLite® soleliner in each model aims to provide pure and lasting comfort. An insole with unique antimicrobial and moisture-wicking properties, it's a sure way to stay feeling fresh and clean all day, while ensuring that your adidas Stan Smiths will last even longer. Intelligent technology meets timeless design in a smooth and deceptively simple shoe that will take you from the clubhouse to the court with ease. Whether you wear yours to perfect your racket skills or to rock the pavement, the Stan Smith will help keep you at the very top of your game.